Selling a Home in Santa Fe, New Mexico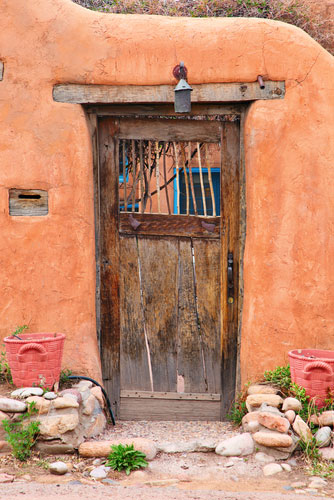 Location is the single greatest factor affecting value.
Your homes location desirability is key to the property's fair market value.
Condition
The condition of your property will affect price and speed of the sale.
Optimizing physical appearances and being prepared for marketing maximizes value.
Staging the house by arranging or removing unnecessary items from the house can play an important role in a buyer selecting your home over others.
Competition
Buyers will compare your property against competing properties, so it is important to know what you are competing against and price accordingly.
Timing
The real estate market varies with the economy and many circumstances. sometimes it's the Seller's advantage and sometimes the buyer's. Market conditions cannot be manipulated, so an individually designed marketing plan for your home must be developed accordingly.
Terms
The more flexible the financing, the broader the market, the quicker the sale and the higher the price. Terms structured to meet your objective are important to successful marketing.
A realtor has more responsibilities than just listing and showing. Once your house is under contract here's what we do:
Deliver Earnest Money , contract and check to Title company
Obtain receipt for Earnest money check
Order all necessary inspections
Examine the Title Commitment and make sure any problems are disclosed early so closing is not delayed.
Insure that you receive copies of all documentation pertinent to the transaction.
Note all contingencies and attempt to remove them within the time limit provided or get an extension of time if needed.
Keep you abreast of the buyer's loan application and the progress of the appraisal on your home.
Be present during inspections and keep you informed of their findings.
Coordinate execution of any required repairs.
Provide Title company with any charges for the HUD1 Settlement Statement.
Inspect closing documents before closing so that if problems arise, we can solve them.
Coordinate the closing and moving dates so that they are as convenient to both parties as possible.