About Santa Fe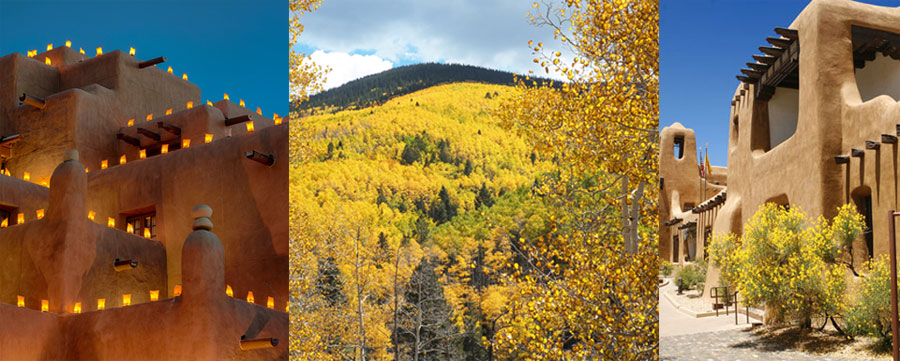 Santa Fe is one of the most beautiful and romantic towns in the world. Nestled in foothills and high desert of northern New Mexico at 7000 feet, there are dramatic views of five mountain ranges - Sangre de Cristo, Jemez, Sandia, Ortiz, and Manzano. The skies are incredibly blue and clear. The air is clean. The landscapes are breathtaking. The climate is temperate and the humidity is low. We have four distinct seasons with gorgeous colorful springs and falls. Summer evenings may be cool. Winter may bring occasional snowfall, but with 300+ days of sunshine the winters seem mild.
Santa Fe is one of the most visited cities in the southwestern United States because of its unique blend of natural beauty, multi-faceted culture, recreation, and lifestyle.
Among its attractions are a unique character that honors its rich Native American and Hispanic history, natural beauty in wide-open skies and surrounding mountains, streams, desert and forests—including 1.5 million acres of national forest, a crisp, clean climate for year-round recreation (golf, hiking/camping, riding, fishing, skiing). Santa Fe is known for its vibrant arts community with 250+ art galleries, museums, symphony, theater and world class Opera. With all of this, it is truly an exceptional place to call home.
For information about Santa Fe, things to do, history,Culture and more, visit
santafe.org
.